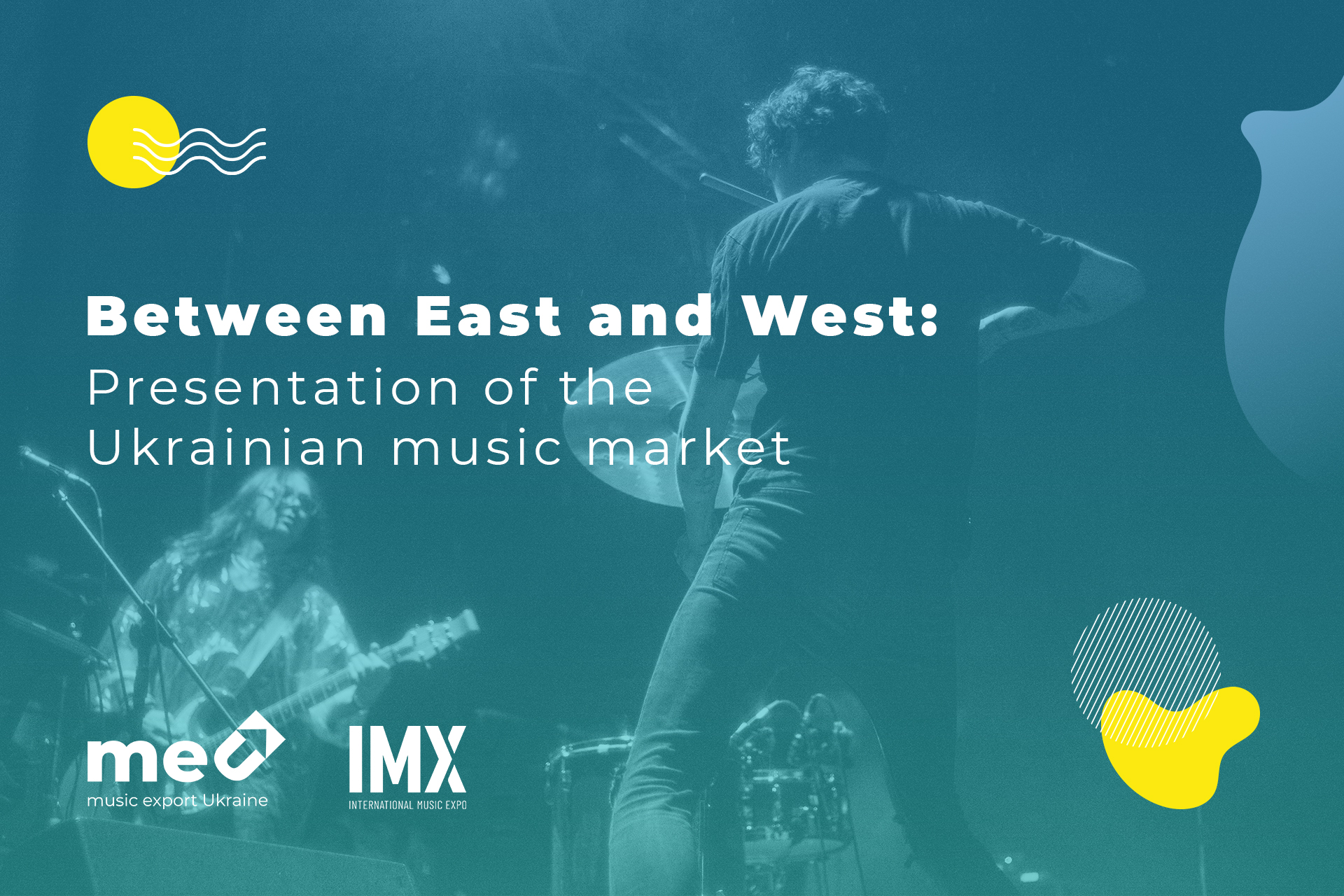 The Presentation
Between East and West: presentation of the Ukrainian music market
Ukraine is the biggest country in Europe with its territory of 603,628 km2. It is a very ancient nation (starting from the 9th century - Founding of Kievan Rus, the first major Eastern Slavonic state) but a young state (proclaimed independence from USSR in 1991).
Over a relatively short period of time its musicians managed to build a strong international presence despite weak local music market (Ruslana winning Eurovision Song Contest in 2004, Jamala in 2016, Alyona Alyona getting Anchor Awards at Reeperbahn Festival and EU prize for popular music "Music Moves Europe Talent Awards", Sinoptik winning The Global Battle of the Bands in 2016, etc.), local folk and metal bands are among the most successful artists on the continent having tours all around the world.
So what makes Ukrainian the music scene so exciting?
The Speaker
Alona Dmukhovska
Alona works in the music industry for almost a decade. Starting as a volunteer for the music festival she soon grew to the position of program director taking care of 100+ acts performing the biggest festival stages in Ukraine.
She believes in the power of education and networking having done the music exchange projects in Germany, the Netherlands, the Czech Republic, and even in the Middle East (Kyrgyzstan, hello!).
Along with a colleague she co-founded Music Export Ukraine, an independent organisation that helps Ukrainian artists build international careers. Since then, she showcased local talents at professional events in more than 20 countries, lobbied sector needs in Ukraine and Europe, did dozens of international projects, became the expert in European funding. And strangely, she still enjoys music!