IMX 2023 Showcase: Your Golden Ticket to China's Thriving Music Market and Beyond
Shanghai, September 5, 2023 – If you're looking to strike the right chord with key players in China's rapidly growing music industry, mark your calendars for IMX 2023. Scheduled from October 19 to 31, this event is not just another music expo. IMX is the industry's singular platform in China that goes beyond performance, focusing on profound industry interactions, mentorship opportunities, and avenues for professional growth.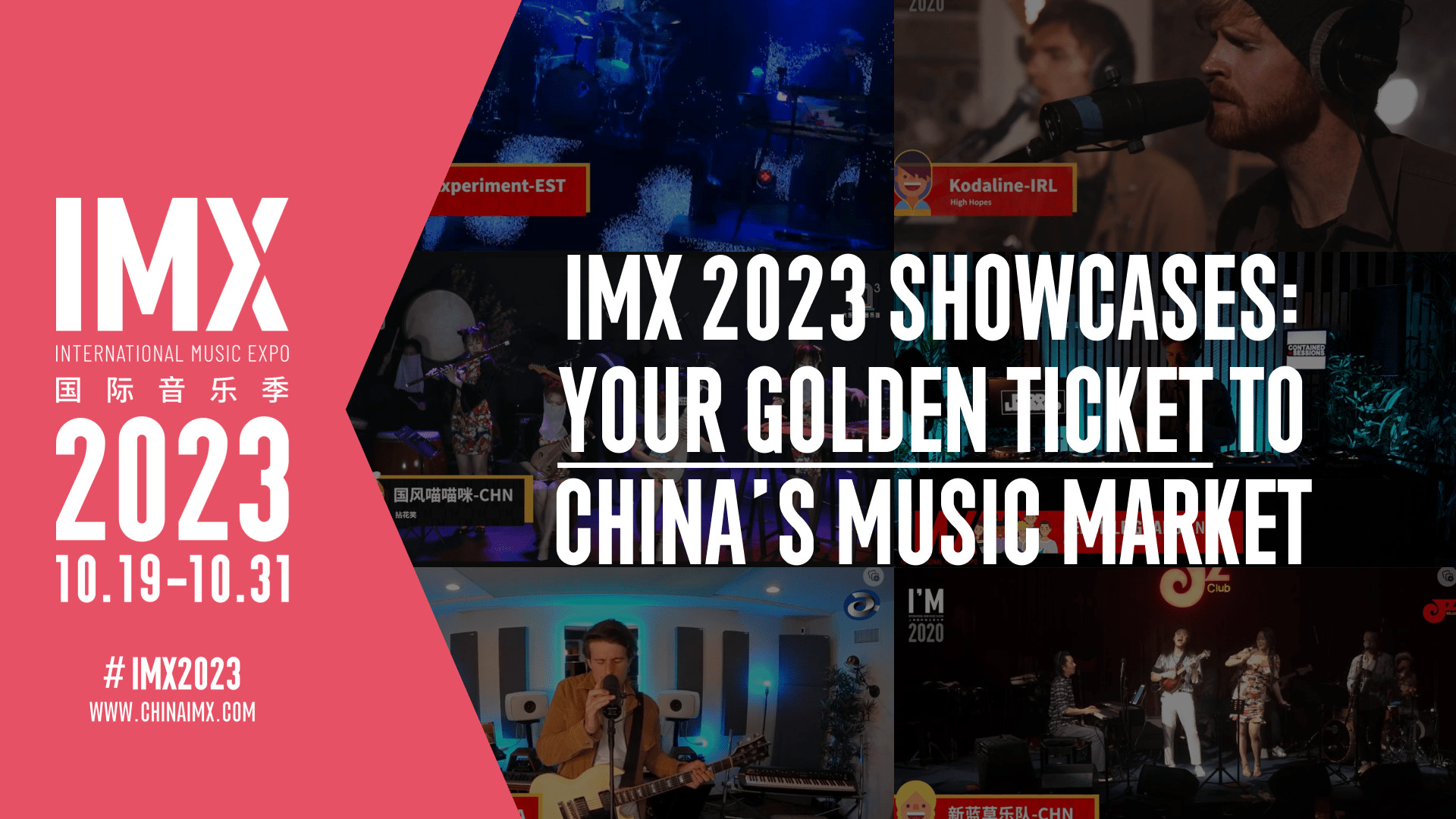 A Global Platform in China's Thriving Music Market
Last year, China's music industry was valued at an impressive 3.7 billion yuan, marking an 8.54% increase from the previous year. IMX 2023 offers international artists an unparalleled opportunity to tap into this flourishing, vibrant market. With the integration of both offline and online modes, the expo is designed to give your music unprecedented reach among industry professionals.
At IMX Showcases, artists are not merely performing for hundreds of thousands of music fans; they are stepping into a realm of rich industry interactions and opening the doors for highly profitable tours and collaborations in the burgeoning Chinese music market. In essence, IMX is the singular event that no global artists looking to tap into the Chinese music market should miss.
Beyond The Spotlight: Elevate Your Professional Profile
IMX 2023 takes showcasing to a new realm. Although IMX offers a significant boost to your visibility among the 660 million music fans in China, this is not just about reaching new fans; it's about impressing the people who matter. It's not just about being seen and heard; it's about elevating your professional status in an industry that's craving fresh talent. That's why IMX 2023 offers a rich tapestry of industry interactions, mentorship avenues, and professional elevation. Artists showcasing at IMX will receive an exclusive registration package. Perks include:
Localized artist profiles in both Chinese and English.
Lifetime inclusion and access to the Artist Directory.
Elevated exposure to industry decision-makers.
Zero-cost registration and submission of showcase videos.
Same Universe, Boundless Music: A Commitment to Diversity
With the theme "Same Universe, Boundless Music," IMX 2023 is a champion for musical diversity. Whether you're rooted in traditional genres or exploring the avant-garde, IMX promises an enriching experience that respects and celebrates the multiplicity of musical expression.
Become a Part of IMX 2023
The resonance of music is universal, but your opportunity to amplify it on a global scale is here and now. Are you ready to take your music and your career to new heights? The stage is set; the world is listening. And it all starts at IMX 2023.
IMX 2023 Online Showcases
IMX 2023 Offline Showcases
Applications open: August 26, 2023
Application deadline: October 8, 2023
For more details and artist registration, contact Xena at [email protected]
Note to all offline showcase artists: Your sets will be professionally recorded, and the copyrights will be fully yours. If visa hassles are a concern, let IMX streamline the application process for you.