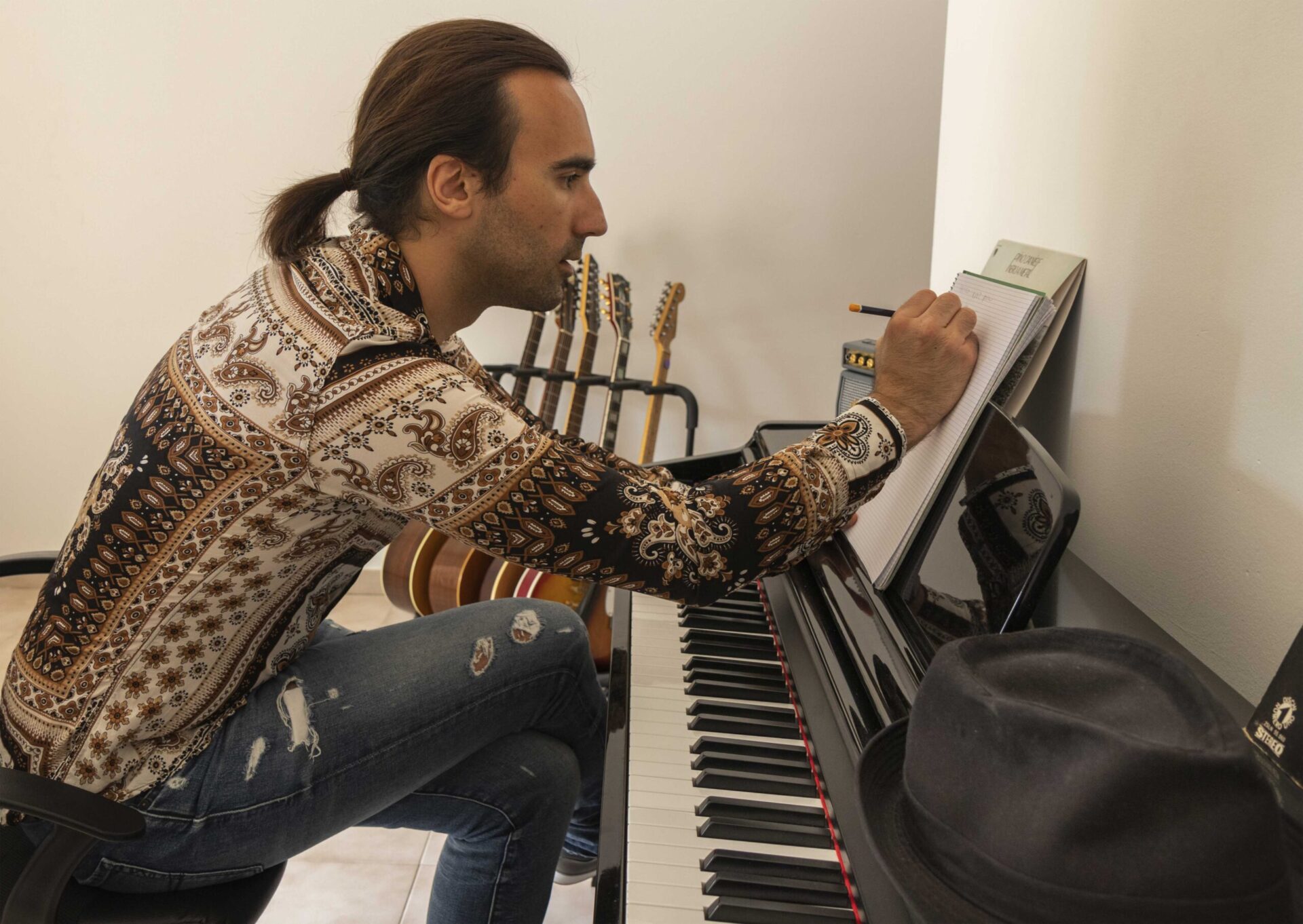 Marco D'Angelo
Songwriter and singer, Marco D'Angelo
Marco D'Angelo
<a href='http://www.marcodangelo.it' target='_blank'>http://www.marcodangelo.it</a>
Rock singer and guitarist, Marco D'Angelo was born in Lanciano (Italy) on 1986. He started to study piano and guitar and to perform with various bands from an early age. One of these band was called "Alibi", tribute band of Italian singer Vasco Rossi. He performed as singer and main guitar in many squares of Italy.
In his twenties he moved to Rome to study Telecommunications Engineering (graduating in 2010) and began to write songs influenced by songwriters and great Italian performers, over all L. Battisti and V. Rossi.
In 2010 he realized his 1st album "Viviamo o no", released by Valery Records in 2011.
In 2013 for his 2nd album he involved an important Italian guitarists, William Stravato , who took care of all the arrangements.
The album, called "Mondi Irraggiungubili", has been released in March 2014.
Finally, in June 2018 he got the rock guitar certificate of "Lizard Accademie" with the top marks.
Since 2019 he's attending the piano course at the music conservatory of Pescara.