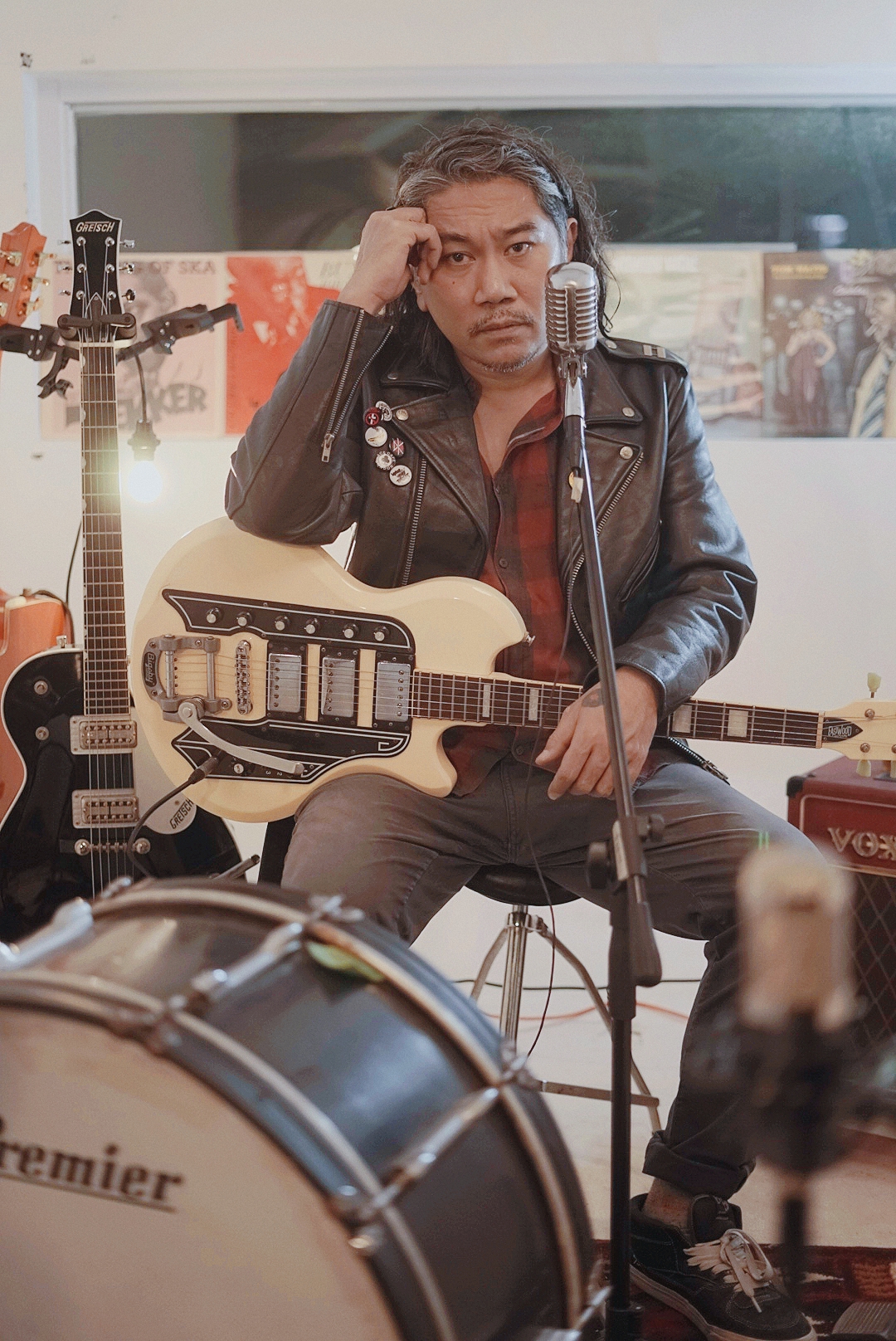 Satria Ramadhan
Hello, I'm Satria Ramadhan, known as CEO & Founder of SRM Bookings and Services, Head of Fungjai Indonesia and Founder of Heyfolks! Record Store. I also organize some of annual events like Record Store Day Indonesia (Since 2012) and Cassette Store Day Jakarta (Since 2018). He also joined ASEAN Music Showcase Festival as a Co-Founder
Leonardo Ringo
Leonardo Ringo (born 5 August 1977) is an Indonesian musician, singer/songwriter, radio announcer and music video director. He started his music career in the year 2000 when his first professional group, Vessel, launched its debut through Warner Music Indonesia. In 2003 he met Zeke Khaseli from Lain Band and together they formed Zeke and the Popo. The band itself just released an EP in 2019 titled 'The Three Magical Penguins'.
​In 2008 some of his friends encouraged him to release his own solo album. And in 2008, Dharmo Sudirman, Anda Perdana and him started working together on Leonardo's first album, which later would be titled 'The Sun'. The album finally was released in 2010 and made it into the list of Rolling Stone Indonesia's Top 20 Best Albums of The Year.
​And now, after a long hiatus, Leonardo is preparing his new solo album. The title is yet to be announced. He will be working with Firzi'O as co-producer and is planned to be released in 2021. ​