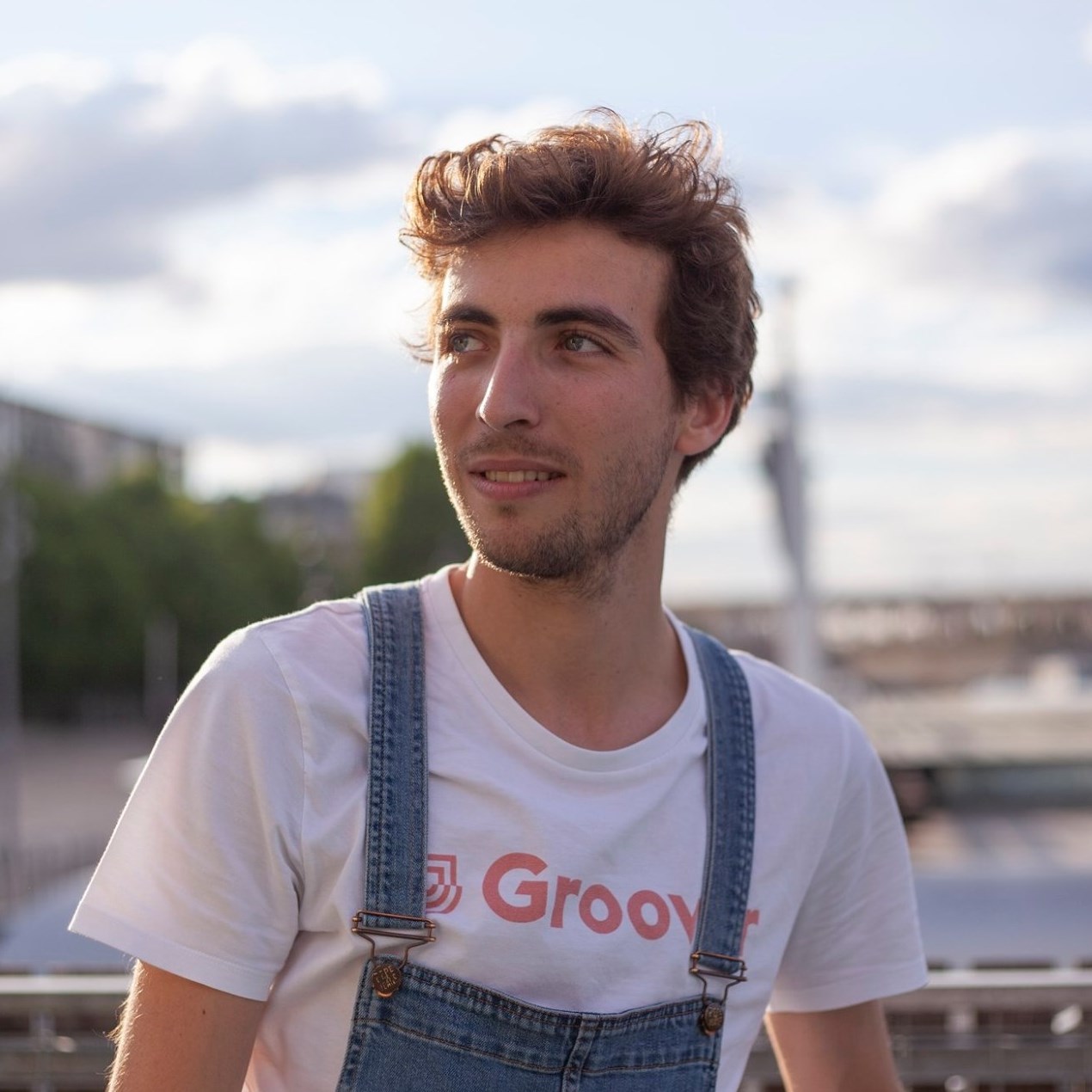 Dorian Perron
Dorian Perron is the co-founder of Groover, the web platform which reinvents music promotion, allowing musicians and their representatives to easily contact media outlets, radio stations, record labels, music pros of their choice while being guaranteed to be listened to and get at least written feedback. Often more: reviews, playlisting, meetings etc.
After creating the indie music blog Indeflagration in 2013, the Studio Flagrant in 2015 – over 40 live acoustic sessions with artists such as Asgeir, Pete Yorn, Patrick Watson – and organized shows in Paris, Dorian co-founded Groover in the beginning of 2018. Already used by 50,000+ musicians around the world, Groover won the MaMA Festival "coup de coeur '' prize and was elected Music Startup of the Year at Social Music Awards '20 in France.
Aged 26, Dorian Perron was laureate of the "Innovation prize" by La Nouvelle Onde, which spotlights music innovators under 30. He has been a speaker at MaMA Festival, Wallifornia, M For Montreal.
Groover
Groover offers a new and innovative way to promote your music that is highly effective, transparent and fair for artists and music professionals. On the platform, musicians & their representatives send their music easily to media, labels, radios and industry professionals of their choice. They are ensured to be listened to, get feedback guaranteed and potential coverage - reviews, playlist adds etc. On their side, music influencers finally have a simple tool to discover music easily, earn money for it while keeping their complete editorial independence.
Since launch, more than 600,000 comments were given by more than 1,200 active blogs, radios & record labels, which caused 150,000+ sharing opportunities (reviews, playlist addings etc.) and 300+ signatures with record labels. After raising €2M at the end of 2019, Groover launched in January '21 Groover Obsessions, the first continuous artist accelerator program to support the best artists discovered on Groover.